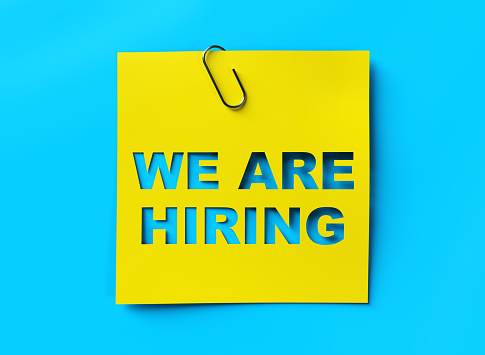 We are Hiring Medical Equipment Sales Representative
At Yogi limited, we are looking to hire Sale Representatives or Marketing Representatives, or Marketing Excusectives.
To Apply Come to Our Offices at Plot 10 Bombo Road Kampala with Your academic Documents and CV for more information and Inquiries Call Us on this Number +256782380108 or send Us an Email at [email protected]
[Yogi Limited – Company Profile] Yogi limited is a Reputable company that deals in the importation and distribution
of medical, hospital & laboratory equipment, hospital furniture
surgical instruments, and laboratory Diagnostic kits with vast experience with all technical backup.
OUR VISION:-
Our vision is to be the leading importer and distributor of high quality
Medical, Hospital, And Laboratory Equipment, Hospital Furniture,
Surgical instruments and laboratory diagnostics' in the regions so as
to support the development of the health sector in the country.
OUR MISSION:-
Our mission is to achieve and provide the growing population in the health
sector with maximum satisfaction with high-quality medical equipment products
that meet international standards at a cheaper price in the whole market.
Yogi limited the company that satisfies your needs for compatible long-lasting medical products.
Sales Representative Job Responsibilities:
Serves customers by selling products and meeting customer needs.
Services existing accounts, obtains orders, and establishes new accounts by planning and organizing daily work schedule to call on existing or potential sales outlets and other trade factors.
Adjusts content of sales presentations by studying the type of sales outlet or trade factor.
Focuses sales efforts by studying existing and potential volume of dealers.
Submits orders by referring to price lists and product literature.
Keeps management informed by submitting activity and results reports, such as daily call reports, weekly work plans, and monthly and annual territory analyses.
Monitors competition by gathering current marketplace information on pricing, products, new products, delivery schedules, and merchandising techniques.
Recommends changes in products, service, and policy by evaluating results and competitive developments.
Resolves customer complaints by investigating problems, developing solutions, preparing reports, and making recommendations to management.
Maintains professional and technical knowledge by attending educational workshops, reviewing professional publications, establishing personal networks, and participating in professional societies.
Provides historical records by maintaining records on area and customer sales.
Contributes to team effort by accomplishing related results as needed.
Sales Representative Qualifications/Skills:
Customer service
Meeting sales goals
Closing skills
Territory management
Prospecting skills
Negotiation
Self-confidence
Product knowledge
Presentation skills
Client relationships
Motivation for sales
Education, Experience, and Licensing Requirements:
BA/BS University degree or Diploma with a concentration in marketing, promotions, advertising sales, or business administration preferred
One to Two years of Medical and Pharmaceutical sales experience
Familiarity with office software.
Familiarity with Medical Equipment, Medical and Diagonstic, Surgical and Laboratory Instruments and Equipment.
[Call to Action] If You have the necessary requirements and qualifications and you are interested in working with Us, you are welcome. To Apply Come to Our Offices at Plot 10 Bombo Road Kampala with Your supporting academic Documents and CV or resume for more information and Inquiries Call Us on this Number +256782380108 or send Us an Email at [email protected]. The Deadline for Applying is 28th,Feb,2022